Certificate in
Early Childcare Assistant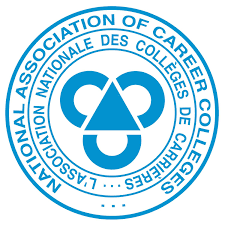 You will gain an appreciation for the historical development of childcare and its impact on contemporary approaches to care and curriculum. The role of government and associations in Canadian childcare and education are explained. The QUAD principles in childcare are introduced and you will develop strategies for being a successful student.
As an Early Childcare Assistant graduate, you will consistently:
– demonstrate professionalism in all elements of practice in the field of early childcare and education
– apply relevant legislation, regulations, policies, procedures and employer policies to personal ethics, early childcare assistant (ECA) programs and settings
– assess resources and uses available learning opportunities for further personal growth and skill development
– demonstrate an understanding of the historical contributions to early child care and education, their influence on contemporary practice and the future direction of early child care in Canada
– develop a reflective practice through keeping a daily journal of practicum experiences reflect on each practicum assignment and experience; evaluate practices used and decisions made
– evaluate constructive criticism from others; incorporate useful information into personal practice as an educator
– identify mistakes; be accountable and make corrections if appropriate; be prepared to explain decisions and actions
– demonstrate a willingness to learn from others – children, parents, co-workers, supervisor, and others
– identify successes; reflect and assess with a view to transferring skills to other situations
– demonstrate the ability to adapt skills and practical experience to address new situations; reflect and evaluate adaptation
Method of Delivery: Instructor-led training
Written Communication
Observation Skills
Health and Safety
Introduction to Early Child Care and Education
Intro to Prenatal, Infant and Toddler Development
Guiding Children
Curriculum Planning
Roles and Responsibilities
Nutrition Practicum 2: Preschool
Introduction to Child Development
Practicum 1: Infant and Toddler
Intro to Preschool Development
Child, Family and Community
To view the College's "Bring Your Own Device Policy", click here.
Email us at [email protected] for a detailed curriculum, start dates and tuition details.
Ontario's labour market information can help you plan your career

The time is now to take action on your future!