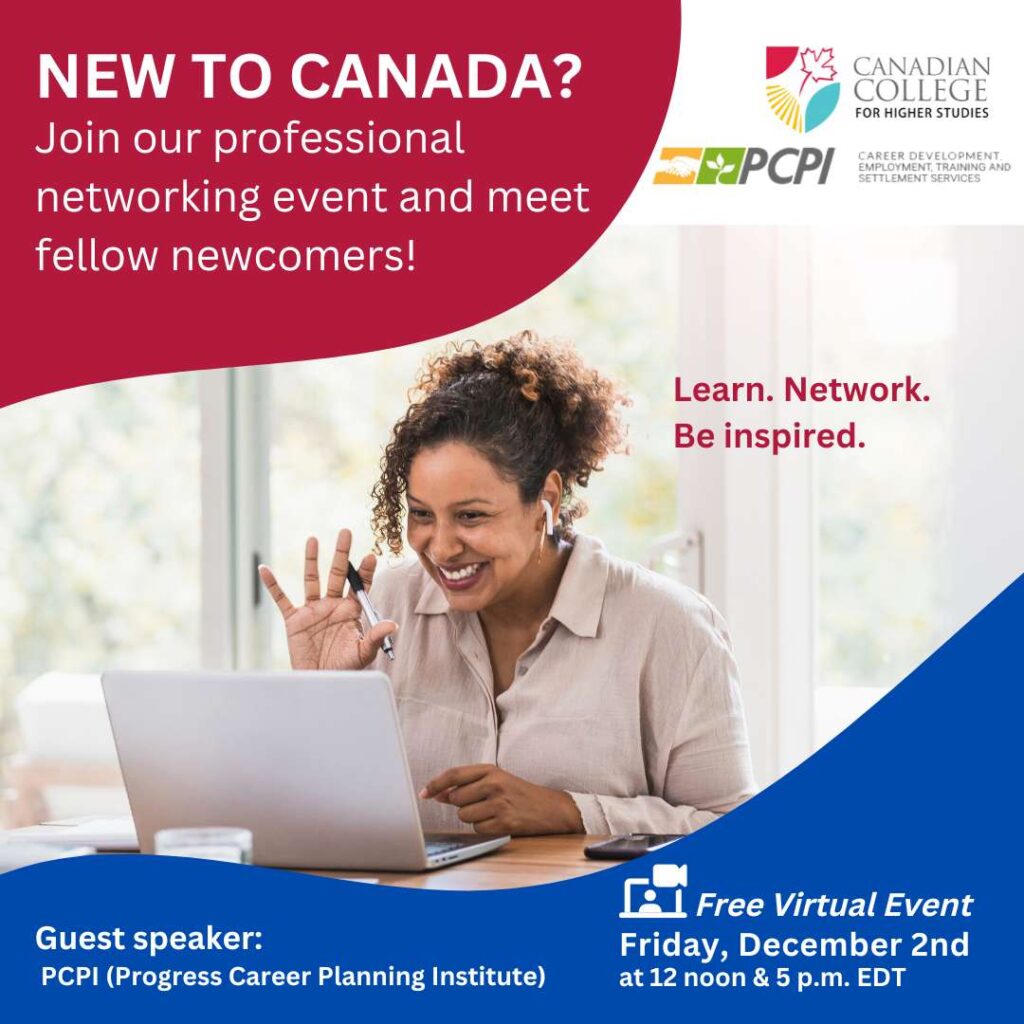 PROFESSIONAL NETWORKING EVENT FOR NEWCOMERS
If you're a newcomer, you don't want to miss this FREE VIRTUAL event! Join us to learn how you can transition into Canadian life with ease. 
On Friday, December 2nd at 12 noon EST and 5 p.m. EST, we will be hosting a virtual event where you will meet fellow new Canadian residents to learn about the resources available to you as a newcomer. Joining us as a guest speaker, PCPI (Progress Career Planning Institute) will be introducing you to the services that they offer. 
So, join us on December 2nd to start the new year empowered!
Date: Friday, December 2nd, 2022
Time: 12 noon and 5 p.m. EST
Price: FREE